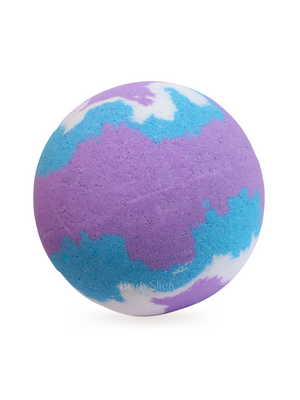 If something smells incredible but you can't quite tell what it reminds you of, blame it on the Juice. 

SCENT: Grape Soda
A mish-mash of Hichew's grape candy and Fanta Grape. One could say it smells like your childhood.
NET WEIGHT: ±220g / 7.7oz

MADE IN: Singapore
INGREDIENTS FROM: Predominantly USA, KR, SG, MY
DELIVERY: IN STOCK 
Courier: 1-2 working days
Same Day or Immediate delivery available

BENEFITS:
Softens skin

Shea Butter and Sweet Almond Oil moisturizes skin without leaving you feeling oily at all
Bath water feels silky and non-oily
KEY INGREDIENTS

HOW TO STORE: Leave bath bomb in wrapper till it's tub time. Keep away from sunlight in a cool, dry environment. Best stored in an air-tight container.
SHELF LIFE: 6 months | Free of preservatives